welcome to acclaim pilates
Adults of all ages, levels of fitness and body type are welcomed and supported to improve their posture, strength and flexibility through group mat-based pilates classes and personal one to one training with Virginia McGowan-Brown in Hornchurch and Gidea Park, Essex.
Please do not hesitate to call to discuss your particular personal needs and aspirations.
New Classes for Autumn 2018
Beginners - Wednesdays 10am & 7pm
Pilates Barre - Mondays 8pm, and Wednesdays 9.15am
"I have recently started pilates classes with Virginia and I am already feeling the benefits. Virginia is a great teacher she explains things beautifully and has a lot of patience. She always encourages me and it is a pleasure working with her."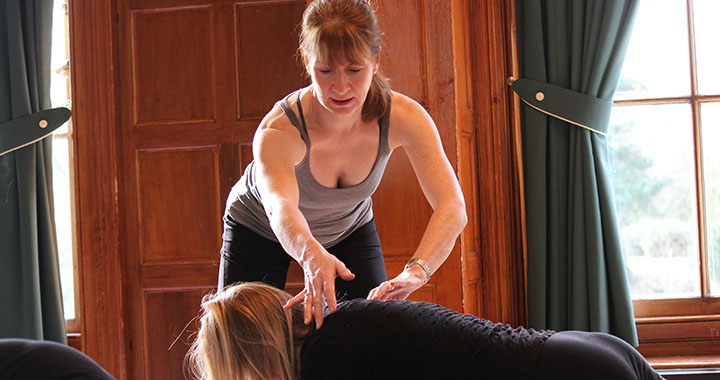 biography
As a child I enjoyed dancing lessons which led me to do a Degree in Dance and Education. I subsequently taught Contemporary Dance in Secondary Schools for 26 years culminating as Head of Dance at a Performing Arts status School in Essex.
I joined a pilates class 15 years ago following an injury to my neck that gave me constant low level pain. Pilates enabled me to overcome the pain and I regained the ability to exercise and dance again with confidence.
In 2008 I qualified as a pilates instructor and I left school teaching to establish my own pilates classes in January 2009. Now I am fully committed to passing on the benefits of pilates to others. I thoroughly enjoy seeing the difference my classes can make to the health and wellbeing of my clients. It is a very rewarding experience and I am committed to keeping up with the latest training so that I can stay fresh and inspired to meet the needs and aspirations of all those who train with me.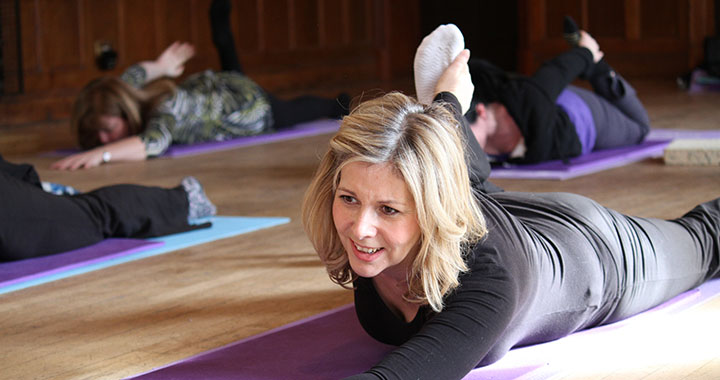 benefits of pilates
Pilates improves body alignment which relieves stress on the joints
It develops core strength that improves posture
It develops long muscle, strength without bulk, creating a lean silhouette
With regular classes you can expect to feel more co-ordinated and free in your movements
You should become more supple leaner and stronger
Most back pain should ease or disappear
Pilates can help combat wear and tear on the body brought on with age or through injury. A benefit increasingly recognised by GP's osteopaths and Physiotherapists
Pilates focuses on eliminating un-necessary tension in the body and therefore aids relaxation and a sense of wellbeing
It is an exercise system that is adaptable for all body types and levels of fitness
Pilates is suitable for all ages
Through pilates you will improve your understanding of your body how to release tension and improve your co-ordination and body control